So Ho white comes out for a photo-op appeared last night at the Florence + The Machine concert. This was quite the shocker as many of the flock just knew she would be at Marcus' concert since she  has supposedly been forgiven for doing the humpty hump with her director  her "momentary indiscretion". Looking from the outside in, it seems this epic reunion is far far far from what the $$$$ making tabloids are suggesting. In fact Rome is off the list for the TW duo *GASP* say it isn't so. That is where Edward and Bella ummm Rob and Kristen realized their love for one another was eternal! BD2 promo might be the best one yet!
PS cameras really do work inside concert venues 😉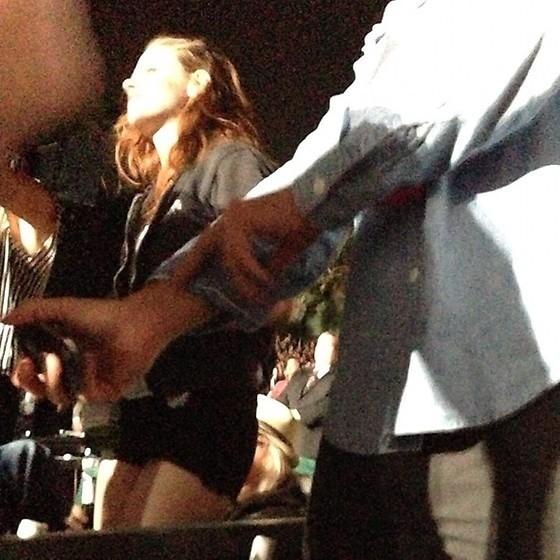 Disclaimer we do not own photo.
We joke on this blog everyday and like to keep light of a non serious issue however there are serious issues in this world that should be addressed and I would like to take this opportunity to post a story on Complex Regional Pain Syndrome Type 1 for a dear friend of ours.
Unfortunately for people who suffer with this syndrome may not get much help as  much is unknown about and very complicated, as you are probably thinking! And it is complicated because it is to do with retraining the mind to connect arm with  Brain/body. If you can help in any way we would greatly appreciate it.